HOME | UPDATES | JOIN | MEMBERS | LINKS

This weeks update:
Szilvia in gray pants and blouse sits on the shore of a lake, using the mud she finds to turn herself into a work of art.
And to prove mud isn't that bad for your clothes, she washes it off at the end :-)

An epic set of Valerie and Leonie in 'big fat gypsy wedding' dresses!
These two friends are wearing great dresses complete with lots of underdresses, jewelry, etc.
But as soon as they hit the mud, they start fighting, playing and laughing, destroying the dresses in the process.
Huge set of 900 HD pictures with great detail and fantastic mud!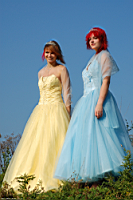 Lovely Ania on bare feet in well-filled jeans and in a purple hoodie pullover slowly wades in wet mud.
She gets her pants dirty, then rolls around giving herself a healthy skin treatment.
At the end she washes herself.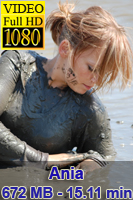 On this site you will find real girls posing and playing in the mud.
The girls have big fun doing the dirty things they could only dream of when they were young!
This is where mud becomes art!
---